As tradition dictates, 1st January at the Roannay will be highlighted by the long-awaited New Year's Sauerkraut in our Brasserie Lounge!
To start the year 2024, we welcome you this 1/01 at 7 pm with a Sauerkraut Menu in 3 courses, with Pig on the Spit cooked outside by Chef Mathieu Vande Velde!
It's an evening of gastronomy and conviviality that awaits you … enough to start this new year in style.
Price : 60€/p, with free glass of bubbles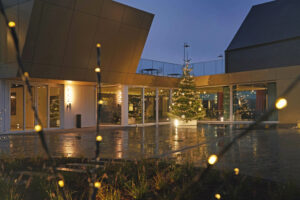 Information & reservation : +32 80 78 00 00 or via info@roannay.be